01 Mar

FULLY ROBOTIC OVERHEAD TUBE CRANE
(OTC) SOLUTION

VISARIS AT (ECR) 2017 – PLEASE JOIN US AT BOOTH X3/13 FOR A HANDS-ON DEMONSTRATION.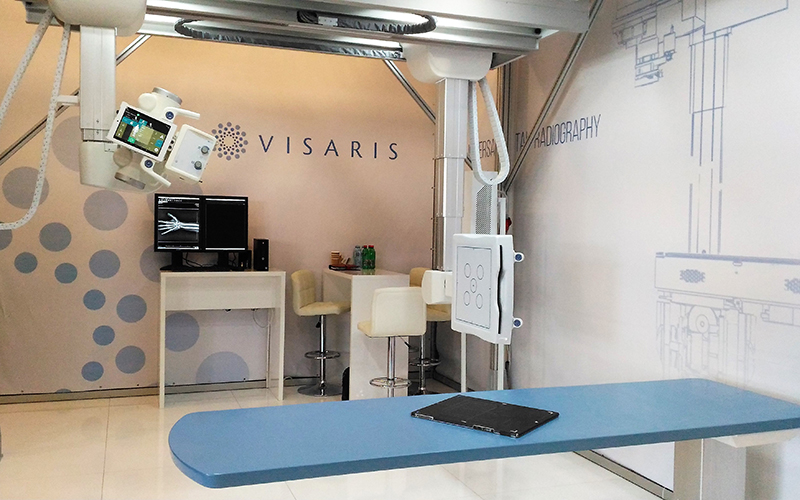 VIENNA, Austria March 1 – 5, 2017. Visaris is pleased to be attending ECR 2017 and will be showcasing the Vision C, fully robotic OTC (overhead tube crane) solution.
Learn how our robotic solutions and enterprise workflow platforms are providing cutting-edge solutions in a value-add proposition.
Vision C – Fully robotic overhead tube crane (OTC) solution designed to meet the needs of Hospitals, Orthopaedic Centers, ER and Trauma rooms, Urgent Care facilities and busy Private and Out-Patient Imaging Centers.
Automatic stitching of up-to-five images in a seamless format
Lightweight OTC: designed to minimize motor strain on automated versions and decrease force requirements on manual versions
Integrated cable management allows the system to have smooth movement and eliminates the concern of draping heavy and bulky cabling
Freestanding Qube available for rooms without unistrut rails in the ceiling structure