15 May

NEW X-RAY MACHINES
WITH LESS RADIATION EMISSION

MODERN DIGITAL X-RAY GENERATOR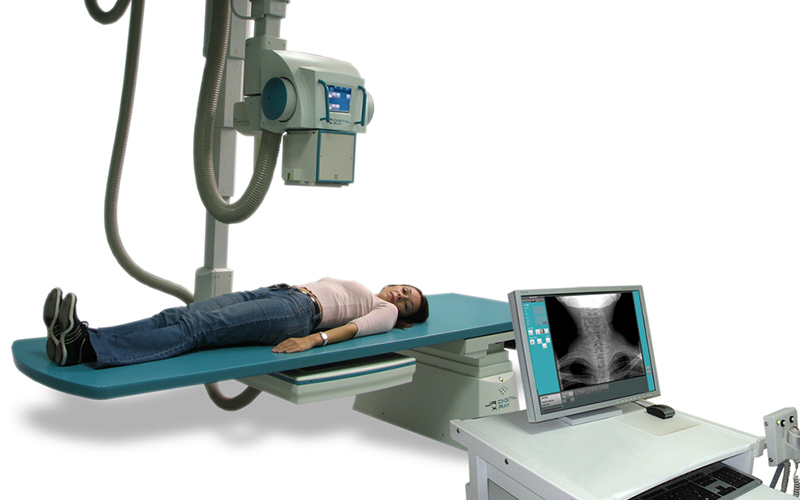 BELGRADE, 15 May, 2006. Visaris is a local manufacturer of modern digital devices, medical and laboratory information systems and digital image acquisition systems, is becoming more present in the Serbian market, but in international markets as well. In addition to equipment manufacturing, Visaris also deals with development programs and design.
The most widespread products of this manufacturer include general-purpose digital radiography equipment, Digraph C and Digraph X. The manufacturer installs top-quality components made by world-renowned manufacturers in their systems, of French "Thales" and "Sedical" from Spain. The company also developed long-term cooperation with the manufacturers and distributors of the X-ray devices from Switzerland, Czech Republic, Ukraine and with the University of Manchester in the field of medical informatics.
In addition, Visaris' partners include the Faculty of Electrical Engineering in Nis, in the field of research and development, "Jugorendgen", as a longtime manufacturer of X-ray devices, Vinča Institute (regular quality control and testing of X-ray machines in the domain of ionizing radiation), Institute of Oncology and Radiology of Serbia, Institute of Rheumatology of Serbia and some forty private companies from Serbia.
The advantage of digital X-ray devices in comparison with the classic ones is reflected in reduced level of radiation, both for patients and staff, as well as in the reduced consumption of materials by decreasing film printing and switching to electronic data exchange. This increases daily number of examinations on one machine by two and a half. In addition to complying with ISO 9001, ISO 13485 and the EU Directive /93/42/EEC, prices of Visaris equipment are 20 to 50 percent lower than the prices of similar equipment of is competitors. In 2006, Visaris delivered 11 digital X-ray machines to the institutions in Serbia.