01 Mar

NEW TYPE OF VISARIS' MOTORIZED DIGITAL RADIOGRAPHIC DEVICE PRESENTATED IN VIENNA

DIGRAF C ON "ECR 2008"
BELGRADE, 1 March 2008. BELGRADE BASED COMPANY "VISARIS" announced that it would be exhibiting a new type of motorized digital radiography device for primary healthcare called Digraf C, at the largest exhibition of medical equipment in Europe, "ECR 2008", traditionally held in Vienna from 1 to 7 March.
Digraf C, is a robotic radiography system. Its positioning accuracy is 0.5cm and can operate automatically, with positioning and synchronized movement of all movement axes, as well as in semi-automatic and manual mode. Movement of the table restricts the movement collision of two robotic arms. The security system is designed to monitor all system components from a power supply to all sensors. Operational stop and recovery from breakdown have been specially programmed and carried out in accordance with all standards of functional safety in medicine.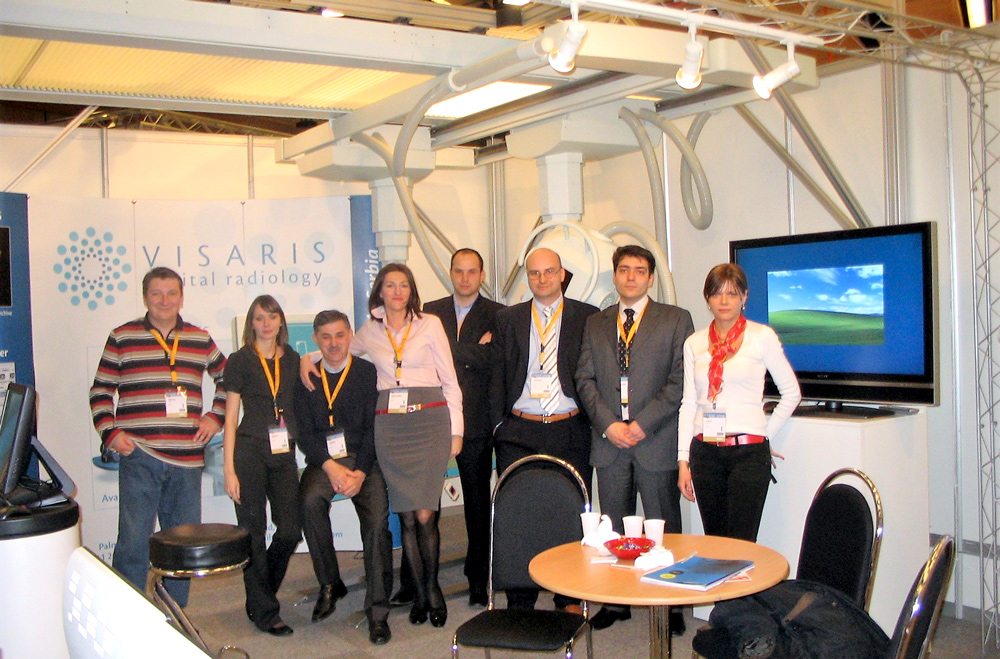 European Congress of Radiology (ECR) is an important event for Visaris, the company that develops advanced technological solutions in digital radiography and telemedicine. "We want to show the world that there are companies in Serbia which apply new technologies in the field of medicine and that our solutions do not lag behind similar globally recognized products – it is stated in Visaris' communication.