19 Jan

THE LATEST DIGITAL X-RAY EQUIPMENT IN UNIVERSITY CHILDREN'S CLINIC IN TIRSOVA STREET

DIGITAL X-RAY MACHINE DIGRAF D-STREAM WITH DIAGNOSTIC WORKING STATION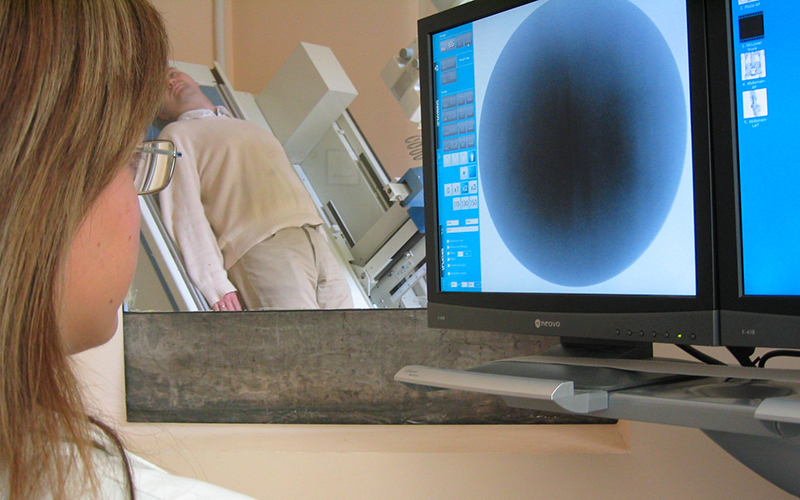 BELGRADE, 19 January 2008. The University Children's Clinic in Tiršova Street has put into operation Visaris' X-ray machine, which represents the latest technology in X-ray diagnostics.
This is digital X-ray machine called DIGRAF D-stream with diagnostic workstation. The new digital device is worth 160.000 euros, and the funds for the purchase of the device were provided by the Ministry of Health.
The launch was also attended by the line minister, Tomica Milosavljević. DIGRAF D – stream with a diagnostic workstation offers superior quality and image processing, emitting significantly lower doses of radiation for patients. The device enables examination of more patients during the day, and the installed software in Serbian language makes it user-friendly.