15 Nov

TRADITIONAL VISIT OF STUDENTS OF HIGHER MEDICAL SCHOOL OF VOCATIONAL STUDIES FROM BELGRADE

EDUCATION OF STUDENTS OF BELGRADE UNIVERSITY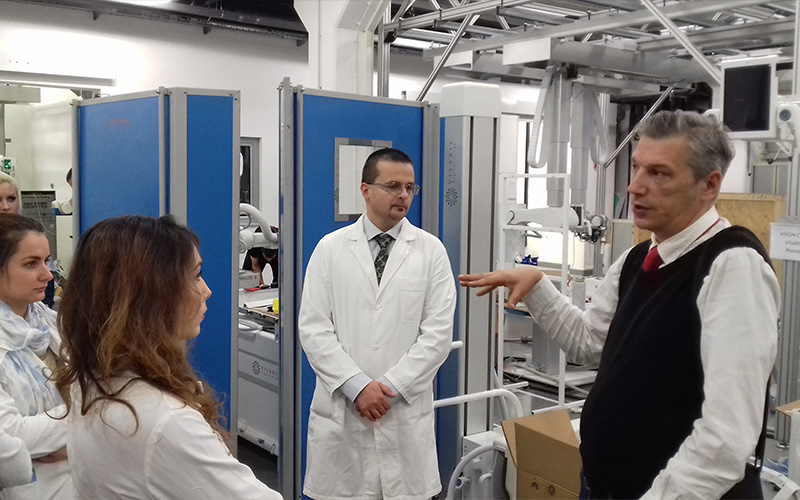 BELGRADE, 15 November 2017. Visaris hosted the students of Higher Medical School of Vocational Studies from Belgrade, on the Professional Medical Radiologist study program, in a traditional visit during which students have the opportunity to listen to the company experts. The visit was organized for the second year students within their school subject "X-ray machines and devices". The school representative that accompanies students each year is the Head of the study program (department) Miroslav Mišić, M.D.-Ph.D, Prof. of vocational studies. The lecturers from Visaris included Vladimir Petrovic, Development Director and Dragoljub Petkovic, Sales Director.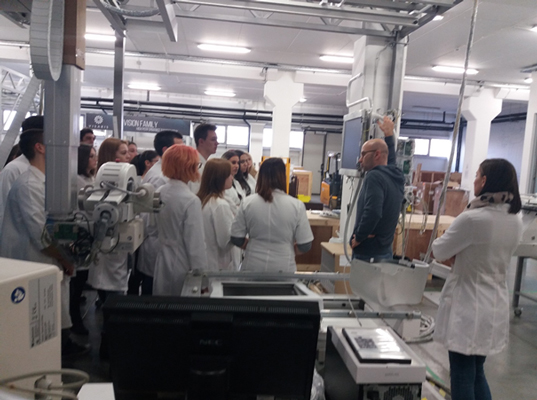 The students heard the lecture titled: "Digital Radiography – Yesterday, Today, and Tomorrow", after which they were introduced to all production phases of a sophisticated X-ray machine in the tour over the production plant. They received information about operating procedures of such devices and for the first time in their practice, students had the opportunity to independently move and position the devices in test rooms. They were presented with the latest achievements in the field of digital radiography – digital X-ray machines: Vision C, Vision U, Vision V, and modern concepts for the future: Vision Air. The students also had the opportunity to find out about the company's new development projects and about the development of radiology in general, through discussions with leading engineers of Visaris development team.