27 Sep

"VISARIS" DEVELOPS MODERN TECHNOLOGICAL SOLUTIONS IN RADIOLOGY DIAGNOSTICS

TEAM OF EXPERTS INCLUDE PROFESSIONALS OF VARIOUS FIELDS: FROM THE PhDs TO ENGINEERS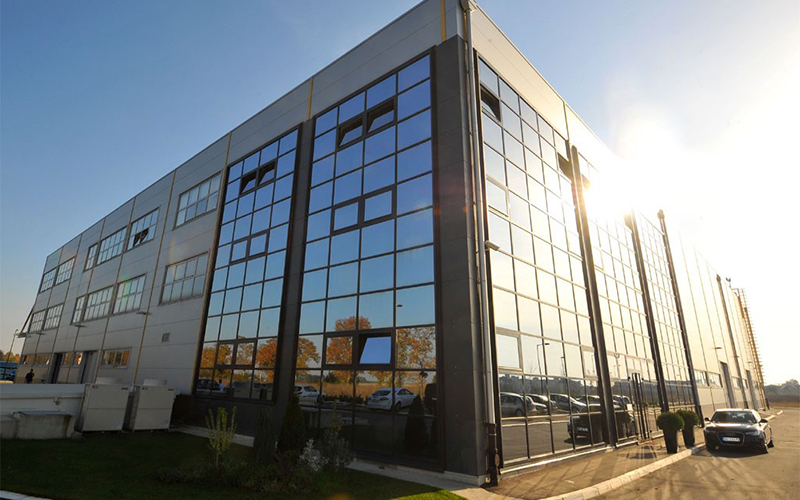 BELGRADE, 27 September 2014. Visaris has been operating since 2003 and has so far successfully carried out more than 100 contracts mainly in the field of medicine. Main activity of this company is the development and production of digital radiography devices. From the very beginning, Visaris has been developing modern technological solutions in radiography diagnostics engaging domestic experts only, and is the only company of its kind in our country and across South East Europe.
Visaris team has developed digital X-ray machines competitive to the best global brands such as Siemens, Philips, and General Electric according to their quality and performance, but apart from their exceptional quality, they are also known by favorable prices significantly lower than those of their competitors.
The conditions for the realization of major export businesses were created last year by putting into operation the state-of-the-art telemedicine facility, the only one of its kind in the region. However, Visaris' major advantage is in its team of experts from various fields: from Doctors of Science to Engineers in the field of mathematics, electronics, mechanical engineering, electrical engineering, telecommunications, etc.
The focus of the company is on the development team activities in the field of medicine, where priority is put on quality diagnostic image of digital X-ray devices, user-friendly operation but above all, on safety of patients and staff. Vocational trainings are continuously realized through cooperation with academic, scientific and commercial partners both in locally and abroad.
Reference clients in the field of medicine include the Ministry of Health of the Republic of Serbia, the World Bank and the Clinical Centre of Serbia, while those in the field of laboratory systems include the "NIS" (Petroleum Industry of Serbia) and all the veterinary institutes in our country.
Based on experience in radiology of more than 3.000.000 images on Visaris' digital systems only, a software system was developed for archiving and processing of DICOM modalities (PACS) and a radiology information system (RIS) that facilitates entire digital diagnostic department ("paperless radiology"). Applying digital technology more intensively in radiology, Serbia can save more than EUR 10 million a year.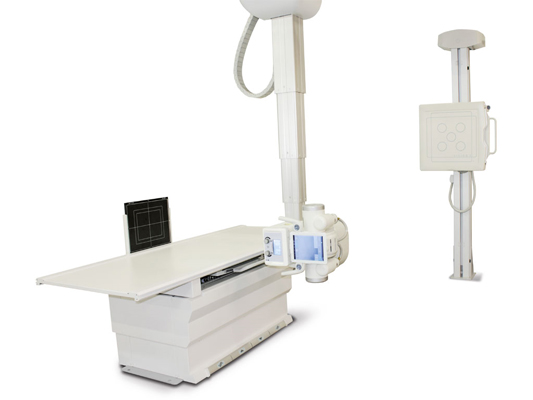 The company also provides construction or adaptation services of radiology rooms, from conceptual design to technical acceptance and commissioning, which includes installation and maintenance of the devices made by another manufacturer. In selection of the solutions provided by Visaris, technical and security compromises are not acceptable, as the company complies with strict European Union procedures (ISO 13485 and CE mark).
Visaris's high-performance X-ray machine stands as a confirmation that modern technological solutions can be made in our country, and that young, domestic companies should only be given a chance and provided with adequate support.
Positive fanaticism is distinctive in the mentality of this company when it comes to customer support. The best proof for this is that most clients have been continuing their cooperation for many years. Without negative references, all installed systems are still functional, while there are more and more satisfied clients that have opted for new devices for the second or third time.
Visaris offers all sorts of guarantees to its clients such as bid bonds or performance bonds, and in that respect, it always takes over the entire risk of business, so that the clients are always relieved of stress and uncertainty. The company intends to proceed with such policy, as they believe in superior quality of devices and commitment to its clients. The company's management supports honest relationship with all in house and outsourced associates, and they believe that this will certainly help them perform even better and be more useful to society.
For all additional questions, kindly visit us at Batajnicki Drum 10 part 1b in Zemun or send us an inquiry at: info@visaris.com.