01 Dec

VISARIS DYNAMIC IMAGING SOLUTION

RSNA 2022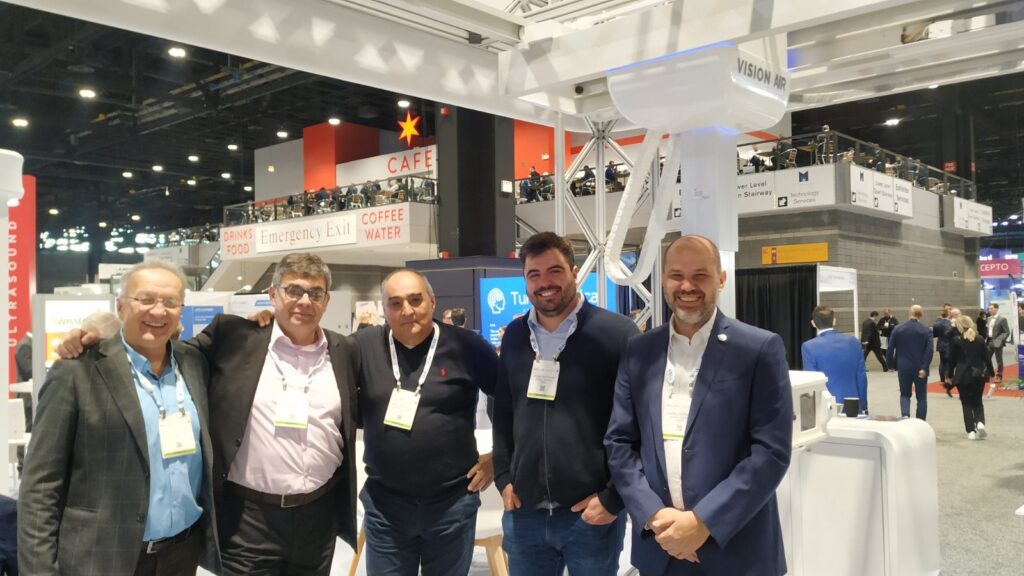 .
CHICAGO 1st December. During this year's RSNA international meeting which gathered 38 000 world radiology professionals in Chicago's McCormick Place from Nov. 27th to Dec. 1st, Visaris presented its dynamic imaging solution with its multi-functional product Vision AIR.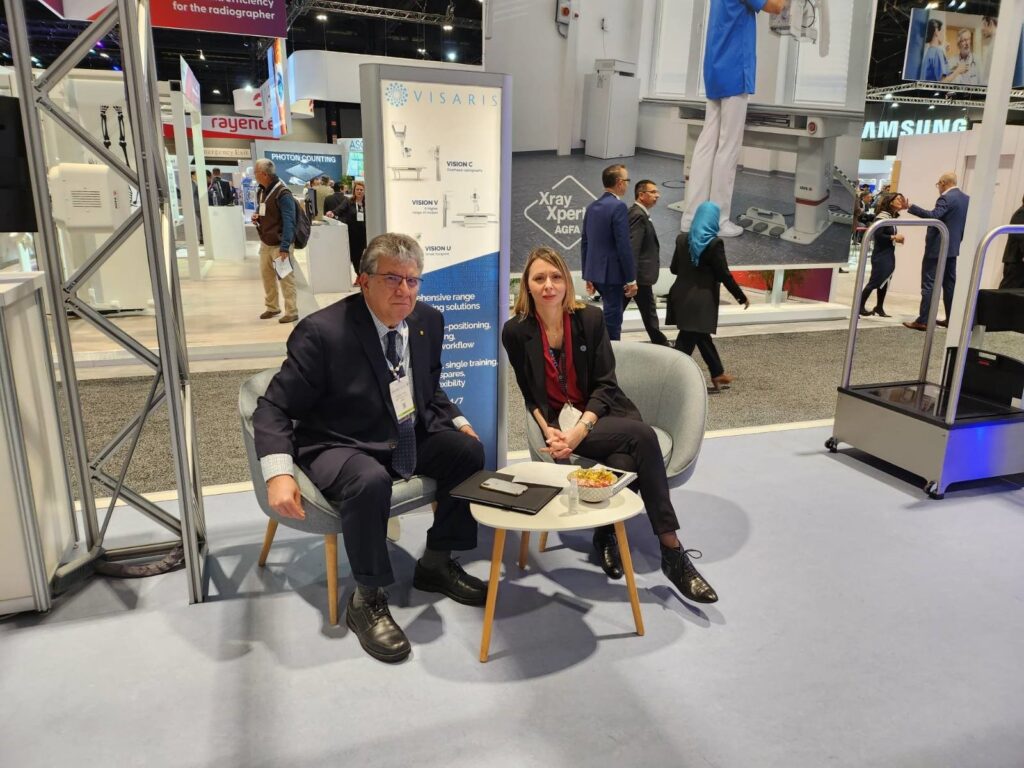 Visaris proprietary software algorithm with Vision AIR highly capable diagnostic device which offers both static and dynamic imaging in a single high-performance device, providing users with one of the best visualizations available. Visualizing anatomy in motions with low-dose X-ray imaging allows the operator and doctor to see bones, muscles, and soft tissue movement. Dynamic Imaging gathers information that traditional X-rays can miss, and Visaris dynamic imaging software can acquire up to 30 frames per second using the dynamic detector.
Radiology professionals now can get injury information that MRI and CT can't provide. Instead of just knowing there's an injury present, Dynamic Imaging shows what the injury is and how it's affecting the body.
The Vision Air features fully automated ceiling-suspended tube and detector stands, offering a vast range of imaging positions, and the innovative tilting table offers both radiographic and fluoroscopic imaging capability.  Approved reliability in the field of Digital Radiography and Dynamic Imaging is one of the main advantages and values of Visaris systems.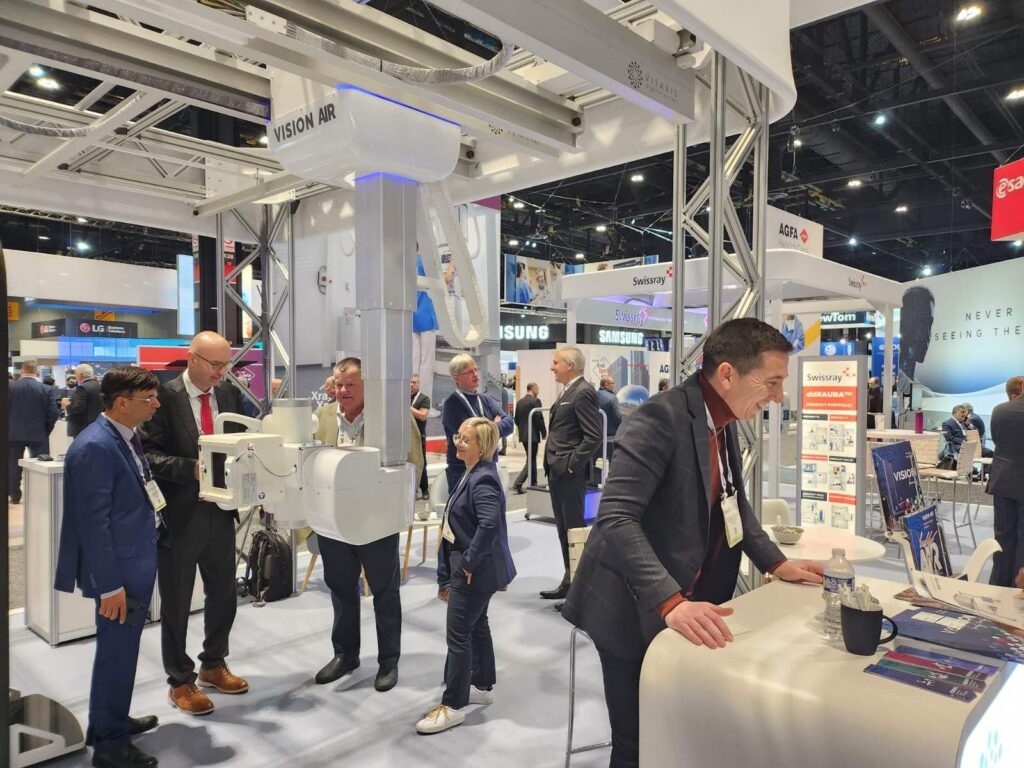 RSNA 2022, highlighted the latest in medical imaging research and education and emphasized the importance of empathy, diversity and equity in health care. The meeting's theme was "Empowering Patients and Partners in Care." AI was also prominently on display at RSNA 2022, playing a key role in hundreds of research papers, courses and education exhibits.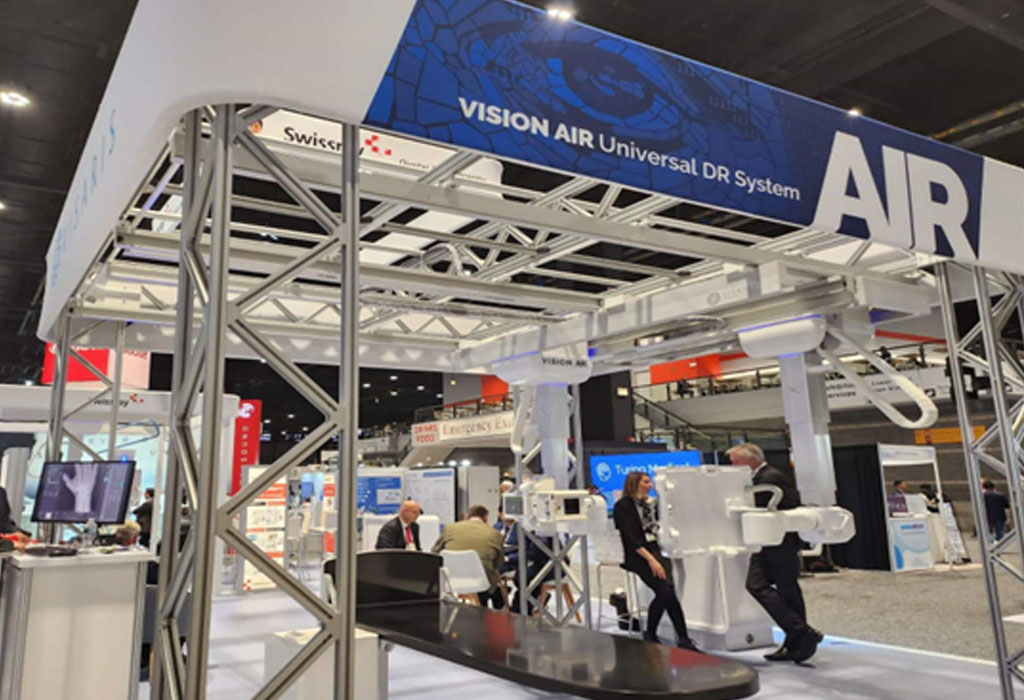 RSNA 2022 featured more than 900 scientific papers in 19 subspecialties, more than 1,300 scientific posters, over 300 education courses and more than 1,450 education exhibits.