24 Mar

"VISARIS" ENTRY TO THE EASTERN EUROPEAN AND MIDDLE EAST MARKETS

DEVELOPMENT OF MODERN TECHNOLOGICAL SOLUTIONS IN RADIOGRAPHY DIAGNOSTICS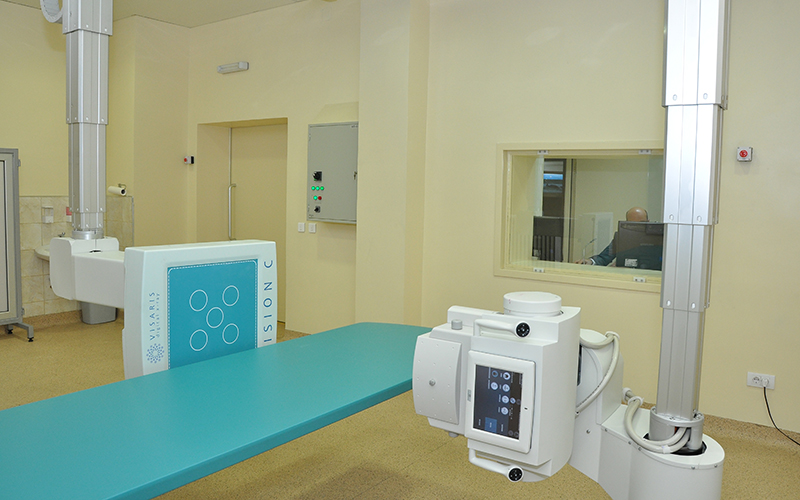 BELGRADE, 24 March 2010. One of a dozen global manufacturers of digital X-ray machines is a Belgrade-based company. "Visaris" has been developing modern technological solutions in radiography diagnostics since 2003, side by side with companies such as "Siemens", "Philips" and "Shimadzu". Visaris team managed to develop digital X-ray machines, matching the quality and performance of the world's best brands, but at more favorable prices.
"Vision C" is one of the three major projects ran simultaneously within the development of the group of digital radiography systems for which "Visaris" was awarded "2010 Aurea " award for the best investment in 2009. The investment in the development of the Vision group of products ("Vision C", "Vision U" and "Vision X") amounted to about EUR 2 million, with as much as EUR 1.6 million invested in "Vision C" system only. This quality product incorporates a series of new technological solutions developed in "Visaris" and it is basically universal digital X-ray machine with direct image digitization and ceiling suspension for all types of imaging in lying down, standing or sitting position.
In addition, Vision C modernized the work of radiology departments and facilitated the transition from paper and film to all-electronic business with digital X-ray imaging, and achieves almost 50% of timesaving (no need for film processing). Finally, the emission of ionizing radiation of digital devices is lower by 30 to 50% compared to analogue ones therefore, they affect the quality of the environment, especially in medical institutions.
Digital X-ray machine manufactured by "Visaris" creates images, while its software facilitates analysis, diagnostics, and archiving to doctors, as well as computerized monitoring of medical history of each patient. With the medical analysis program in Serbian language, doctors perform examinations of patients more easily and quickly.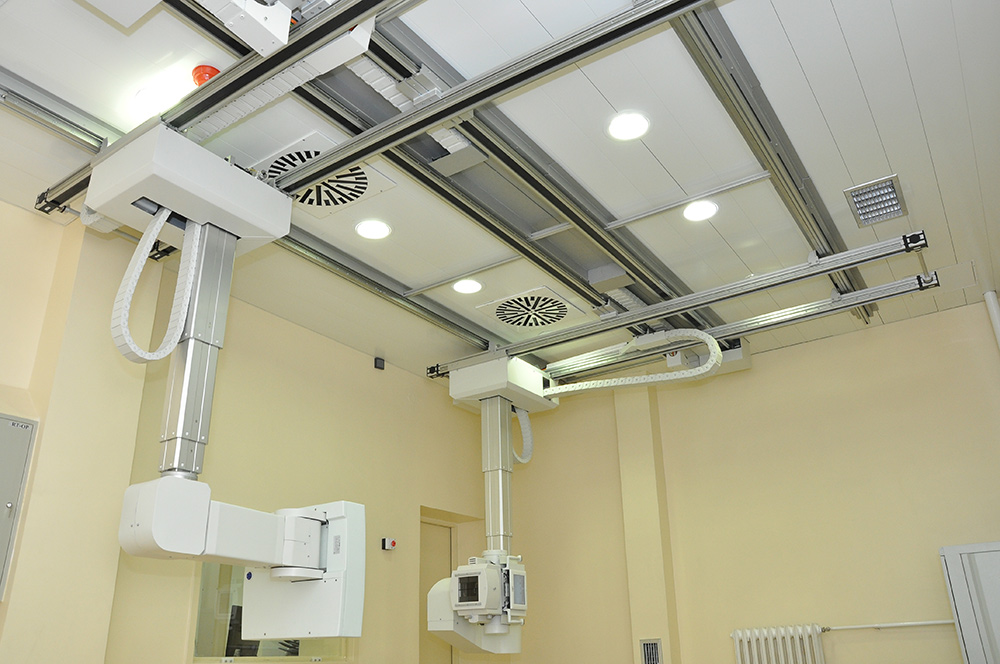 Although 90% of digital X-ray machines in medical institutions in Serbia are developed by "Visaris", Aleksandar Tofilovic, Visaris International Sales Director points out that they face more difficulties on the local market than on foreign markets.
So far, they have exported products to Germany, and this year they started a campaign aimed at entry to the markets of Turkey, Bulgaria, the Middle East, Russia, Iran, and Kuwait.
– We have been negotiating with a Turkish subcontractor who will be responsible for servicing and distribution our devices there. They have had a bad experience with "big" companies and their arrogant position, whereas smaller businesses are more flexible. Our software is adaptable to the user's language (Turkish, Bulgarian, English, etc.) which helps doctors do their job more easily. Turkey, with its population of 70 million is extremely important for us – said Tofilovic.
Visaris also entered into negotiations with Russian partners in the attempt to benefit from the free trade agreement with that country.
– We had discussions with the representatives of the Ministry of Health and the management of several hospitals, but we still have no concrete results. We recently hosted a Bulgarian delegation of directors of health centers and the mayors of towns in which these institutions are situated. The next step is our appearance in an exhibition there.
As marketing activities are very important to "Visaris", the company will attend this year's X-ray technology fair in Berlin and Düsseldorf Medical Fair.
According to Teofilovic, "Visaris" is also present in the Middle East, Dubai, Iran, and Kuwait.
– These are the so-called new markets that are not for "big players" only, but rather open for cooperation with small manufacturers like us. We also intend to exhibit our products at a show in Libya.
Despite great ambitions for positioning on foreign markets, Visaris primarily focuses on positioning in Serbia, as their idea is to consolidate their position locally, so that foreign partners have the opportunity to see the results of their knowledge and work implemented in domestic hospitals.
From its foundation, Visaris has created working environment focusing on freethinking, innovation and new technologies, and it continues looking for simple solutions to serious problems in radiology diagnostics.
We are currently working on improving the production of "Vision C" devices, and our plan is to improve X-ray devices with dynamic flip-boards by the end of this year. This means that a doctor will be able to observe the functioning of patients' organs in real-time – said Tofilovic.