18 Apr

VISARIS PACS/DIAGON – NEW SYSTEM FOR ELECTRONIC TREATMENT AND DOCUMENTATION ARCHIVING

BELGRADE, 18 April 2011. SERBIAN VISARIS, THE ONLY MANUFACTURER OF MODERN DIGITAL X-RAY MACHINES IN SOUTHEAST EUROPE, has installed its new system for electronic processing and archiving of medical documentation at the Health Centre Novi Beograd.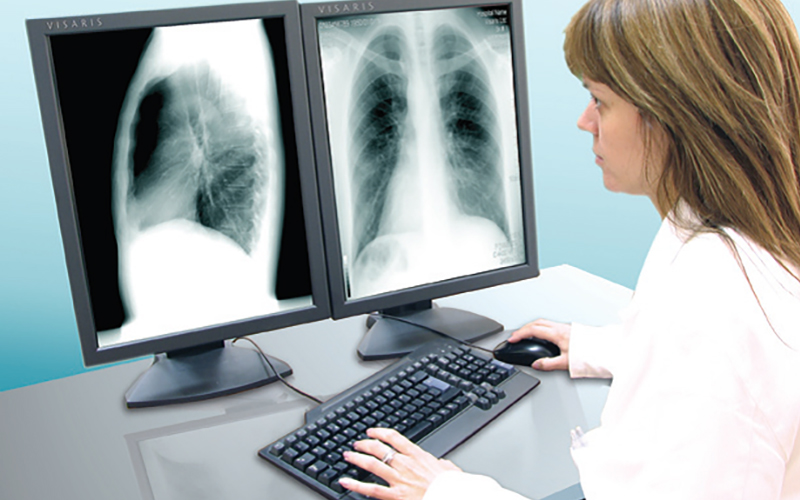 This advanced system enables paperless operation of the entire radiology service and networking of all digital radiography devices on three different locations of Health Center "Novi Beograd".
All imaging made on digital x-ray machines in Health Centre Novi Beograd are stored electronically in PACS archives, and are available to radiologists at all three locations at the same time through radiology workstations.
This installation reduces the cost of consumables, enables central archiving of all images, connection with higher levels of health care in Serbia, and electronic transfer of images on a global scale.
Acceleration of work processes and increasing efficiency of radiology service will certainly affect the patients' satisfaction, and position Health Centre Novi Beograd among the first health institutions with entirely digitized radiography service in Serbia and across the region.
VisarisPACS (Picture Archiving and Communications System) is a system for storing, archiving and distributing medical images. It supports various imaging modalities such as ultrasound (US), digital radiography (DR), magnetic resonance imaging (MRI), computed tomography (CT), etc.
VisarisPACS fully replaces hard copy based film archives, thus providing great savings in every way. In addition, it expands the possibilities of conventional systems, providing simultaneous viewing and reporting, as well as off-site diagnosis. Such communication allows maximum results from the existing equipment and reduces costs of connecting new devices.
VisarisDiagon is a multifunctional, diagnostic, radiology workstation for viewing, processing, entry of diagnosis and manipulation of diagnostic radiology images. VisarisDiagon imports images from PACS archives in DICOM format, displays and processes images in various modes: DR, CR, RF, US, and MRI.
The workstation allows importing diagnostics image from different modalities, its display applying different manipulation tools, process and analyse methods and enter a diagnostic output in several different formats ("dry" films, CD, PACS digital archives, HDD, paper or electronic diagnostic report).
Visaris was founded in 2003 in Belgrade combining know-how and enthusiasm of young people who decided to apply their international experience and education in Serbia developing high-tech solutions in medical diagnostics. The company is unique not only in Serbia but also in the Southeast Europe region owing to its development program, design and solutions in the field of digital radiography and medical imaging. The company currently employs 34 people (average age is 32) and intends to hire another 30 in the upcoming period. Since 2006, 13 digital X-ray devices and 6 systems for digital image acquisition were installed in Serbia. Visaris' products are also present in Czech Republic, Germany and South Africa.
Quality Policy
Visaris' business fully complies with quality management systems and standards ISO9001 (General Quality Management Systems) and ISO13485 (Quality Management Systems for Medical Devices). The group of Visaris digital imaging systems for diagnostic X-ray technology complies with the EU Medical Device Directive 93/42/EEC and is eligible for the CE marking according to applied safety standards. Visaris' devices are registered with the Medicines and Medical Devices Agency of Serbia (ALIMS) and have marketing authorization on the territory of the Republic of Serbia.