25 Feb

VISARIS PARTNER AWARDS 2021

LAUREATES 2021 / annual awards for outstanding business achievements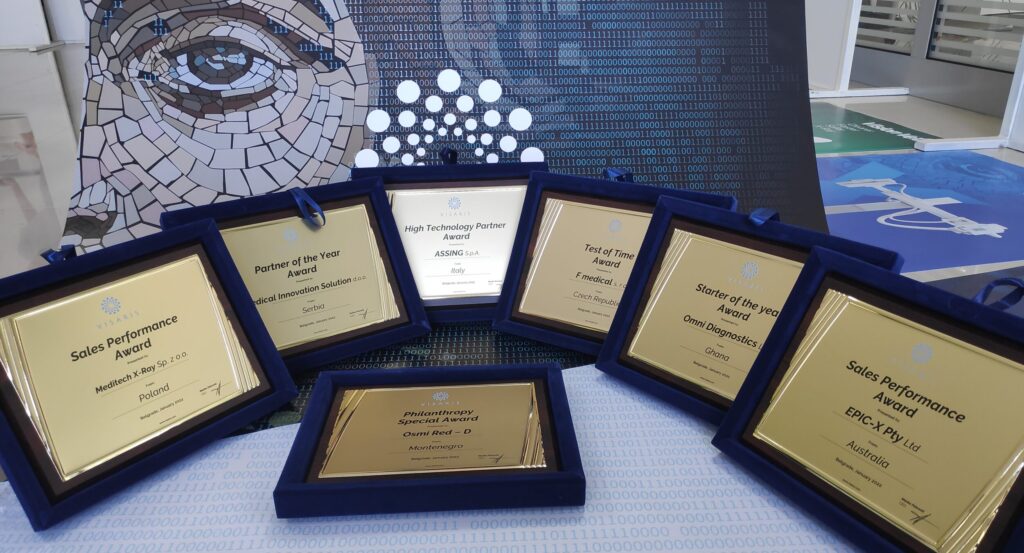 BELGRADE 22 February 2021. The new phase of cooperation and development with our clients and partners continued in 2021. The newly designed system related to communication and cooperation development represents a step toward outstanding relations that the company has established with its new and established partners and distributors, in a joint mission of raising the level of image diagnostics in all parts of the world. In 2021 laureates have actively participated in one more challenging year so far when it comes to the global COVID-19 pandemic and the fight against it. In addition to special thanks to all the partners and distributors for this year, we have singled out the best of 2021 with awards in the following categories.
Awards 2021: 
High Technology Partner Award *ASSING S.p.A.* Italy
Sales Performance Award * EPIC-X Pty Ltd * Australia
Test of Time Award * F medical s.r.o * the Czech Republic
Sales Performance Award * Meditech Sp. z o.o. * Poland
Philanthropy Special Award * Osmi Red * Montenegro
Starter of the Year Award * Omni Diagnostics Ltd * Ghana
Partner of the year * Medical Innovation Solutions * Serbia
The Visaris Awards Committee recognized the efforts and results achieved by our dealers and distributors all over the world in the past year and sincerely congratulate all Award Winners. We wish you much success in your future activities.