25 May

VISARIS PRESENTS A NEW GENERATION OF VISION DEVICES AT SERBIAN CONGRESS OF RADIOLOGY IN NOVI SAD

NEW GENERATION OF DIGITAL X-RAY DEVICES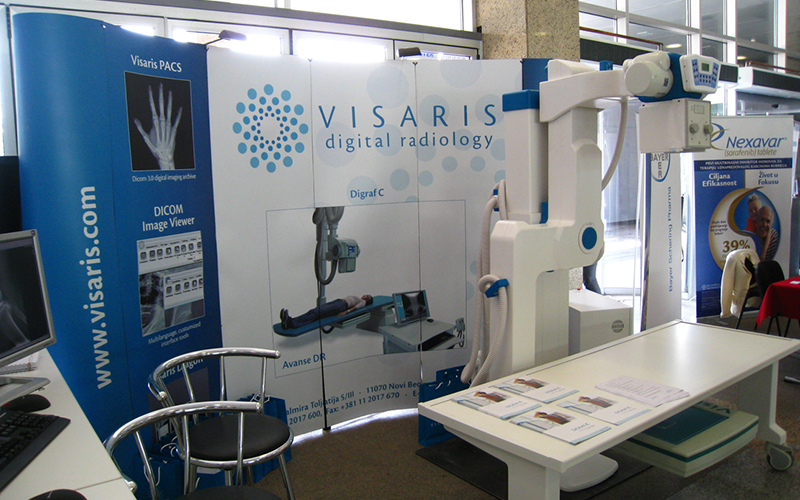 BELGRADE, 25 May 2009. Company Visaris, the only domestic manufacturer of modern digital X-ray machines, healthcare and laboratory information systems, and digital imaging acquisition systems, presented its new generation of VISION devices at the second Serbian Congress of Radiology, held from 24-27 May in Novi Sad.
VISION devices are based on a wide range of quality and proven Visaris products of digital radiology and imaging informatics technologies. The new generation of devices incorporates new functional solutions and new achievements in the field of industrial design.
In his lecture titled "Digital work processes in radiography", Dr Vladimir Petrovic, Development and Operations Director and one of Visaris'owners pointed out the importance of the newly started implementation of healthcare information system and e-health cards in Serbia. He particularly emphasized the advantages of the digitized work process through more efficient diagnostics, images in electronic format, the option of sending images through the Internet, savings in material (no need for films, fixers, developers and other processing chemicals), and finally, environmental-friendly feature of the process as there is no more need for chemicals.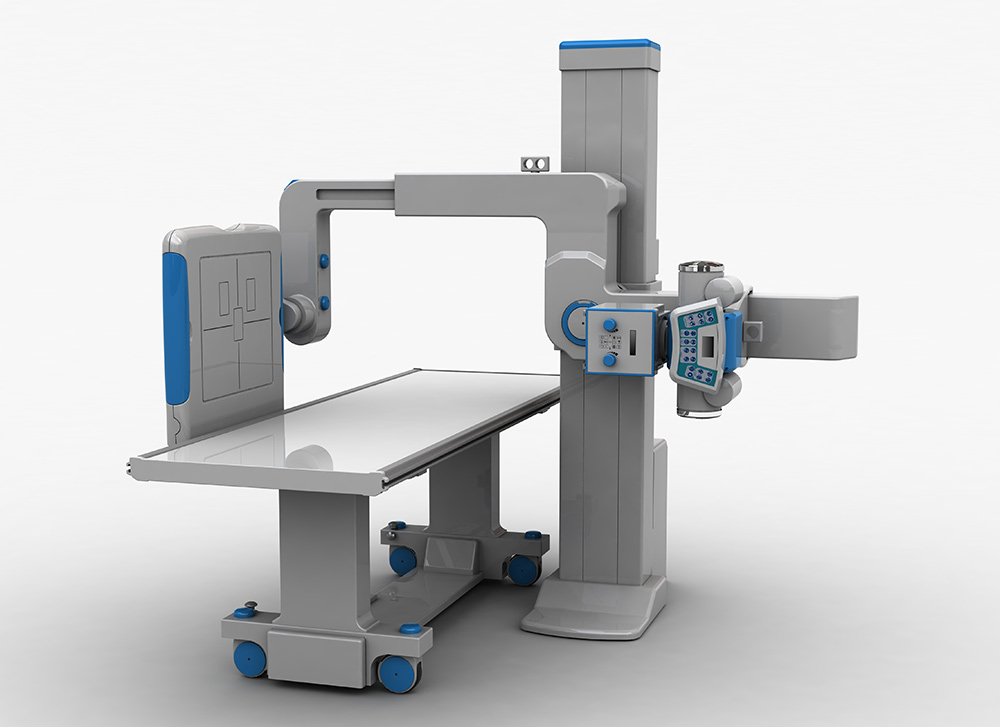 Visaris is this year's silver sponsor of Serbian Congress of Radiology.
Visaris was founded in 2003 in Belgrade combining know-how and enthusiasm of young people who decided to apply their international experience and education in Serbia developing high-tech solutions in medical diagnostics. The company is unique not only in Serbia but also in the Southeast Europe region owing to its development program, design and solutions in the field of digital radiography and medical imaging. The company currently employs 34 people (average age is 32) and intends to hire another 30 in the upcoming period. Since 2006, 13 digital X-ray devices and 6 systems for digital image acquisition were installed in Serbia. Visaris' products are also present in Czech Republic, Germany and South Africa.
Visaris solutions in the field of digital X-ray machines are used for diagnostics at all levels of healthcare and accompanied by IT solutions for all-electronic operation of radiology departments. Some of the products developed by Visaris's team of experts include fully robotized motion of radiography devices, digital reception and image acquisition, drivers and advanced diagnostic imaging tools. In addition to applying high technologies in production process, exceptional quality of developed devices is achieved using top quality components of local and foreign suppliers.
The company's business strategy is based on knowledge, experience and creativity of professional teams comprising personnel with PhD and master's degree and engineers in various fields of technology, electronics, medical informatics and medical imaging and telemedicine.
Quality Policy
Visaris' business fully complies with quality management systems and standards ISO9001 (General Quality Management Systems) and ISO13485 (Quality Management Systems for Medical Devices). The group of Visaris digital imaging systems for diagnostic X-ray technology complies with the EU Medical Device Directive 93/42/EEC and is eligible for the CE marking according to applied safety standards. Visaris' devices are registered with the Medicines and Medical Devices Agency of Serbia (ALIMS) and have marketing authorization on the territory of the Republic of Serbia.