15 Feb

VISION C MATRIX ON EUROPEAN CONGRESS
OF RADIOLOGY

PRESENTATION OF NEW MODEL OF VISION C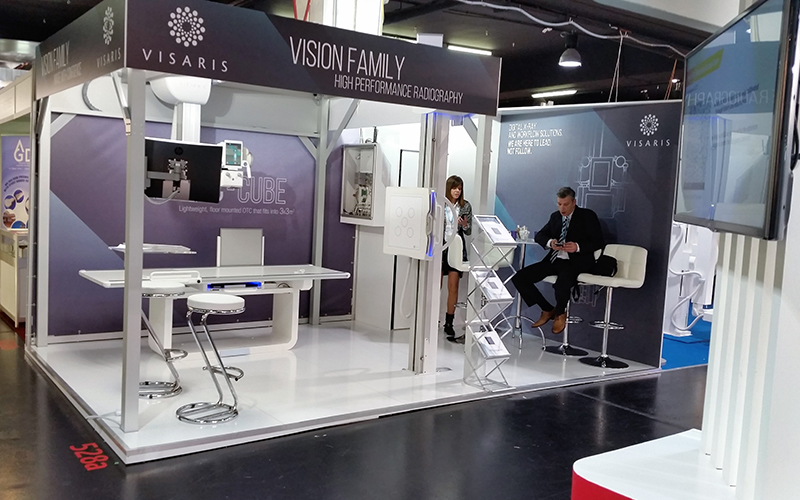 VIENNA, Austria February 15, 2016. Visaris will showcase the Vision C DR Solution; the smooth movements and design features of this overhead tube crane solution are setting new industry standards.
Vision C Matrix is a Vision C overhead tube stand that is supported on the floor. It is available in two basic sizes and travel ranges: Vision C Matrix with dimensions 3660 x 2640 mm (12' x 8'8'') and Vision C Matrix S structure for extremely small rooms with dimensions 2900 x 2640 mm (9'6'' x 8'8'').
Customisable height and elevation range from as low as 2642 mm (8'8'') to 2992 mm (9'10''). This Matrix system can be optimized to suit any RAD room that cannot support ceiling-mounted rails.
Vision C Matrix/Matrix S structure supports both manual and auto-positioned Vision C OTC versions and several table and wall stand types.
Come by for a demonstration of the Avanse image acquisition software and stitching package and see the differences for yourself.