11 Jun

VISION VET DR

COMPLETE X-RAY SOLUTION FOR VETERINARY PRACTICES 

BELGRADE 11.June.2019. Visaris company presents the VISION VET DR, the new digital X-ray advanced system designed for use in veterinary practices. The system uses latest DR imaging technology which is appropriate for demanding needs in Veterinary Medicine. The Vision Vet DR X-ray systems are available in two versions: Vet Vision STANDARD and Vet Vision HIGH PERFORMANCE with Acquisition and Imaging software.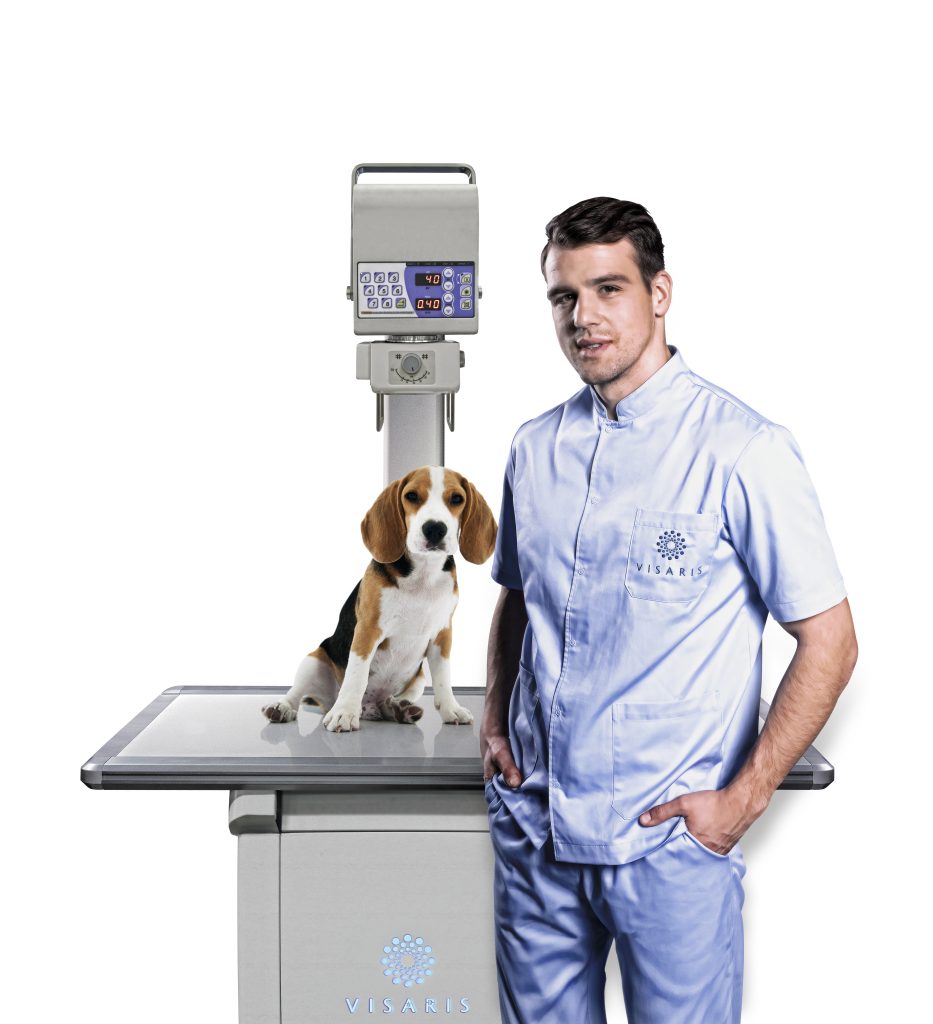 Through the latest DR imaging technology Vision Vet DR Improve diagnostic reliability offering significantly higher image quality and truly digital imaging with exceptional sharpness, better contrast and clearer details.
Latest high sensitivity DR flat panel detector technology means safer imaging through lower doses and less time spent in the x-ray beam for both healthcare professionals and patient owners.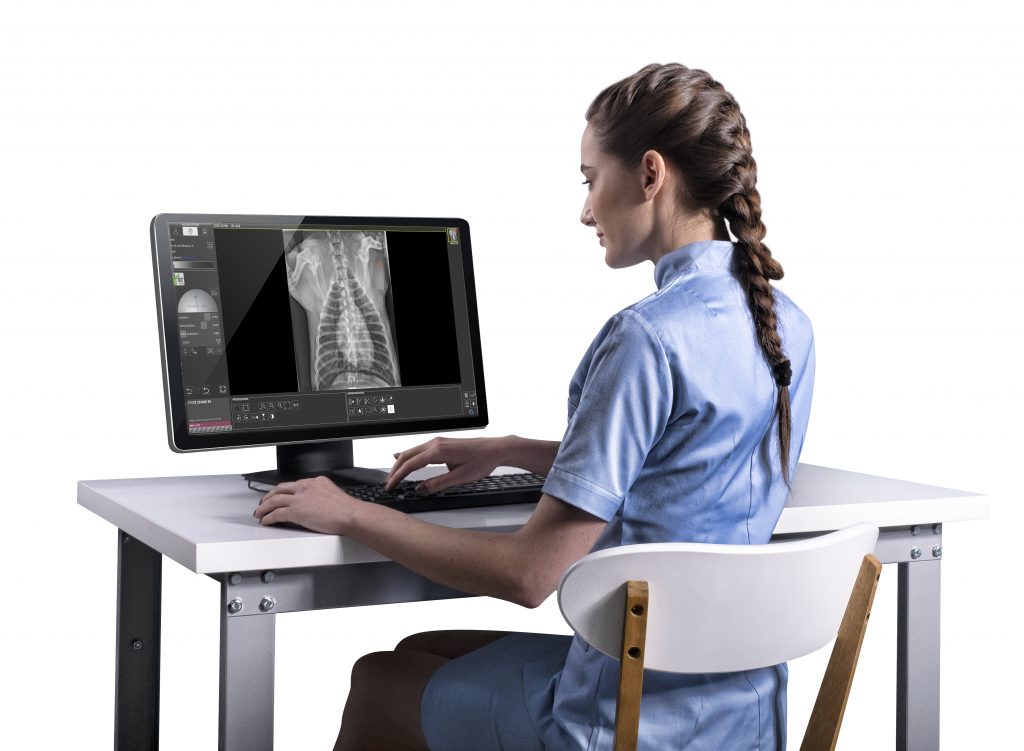 Digital workflow brings unparalleled benefits that saves time and gets results immediately. With diagnostic quality images on screen in seconds, user can identify bad positioning immediately and complete repeats in seconds while the animal is still on the table. Images can be distributed automatically in a blink of an eye to multiple remote reading stations using Visaris 360 imaging platform and increase the throughput of your practice significantly.
With the simplest user interface on the market providing automated anatomy-based exposure setting and processing get perfect results every time.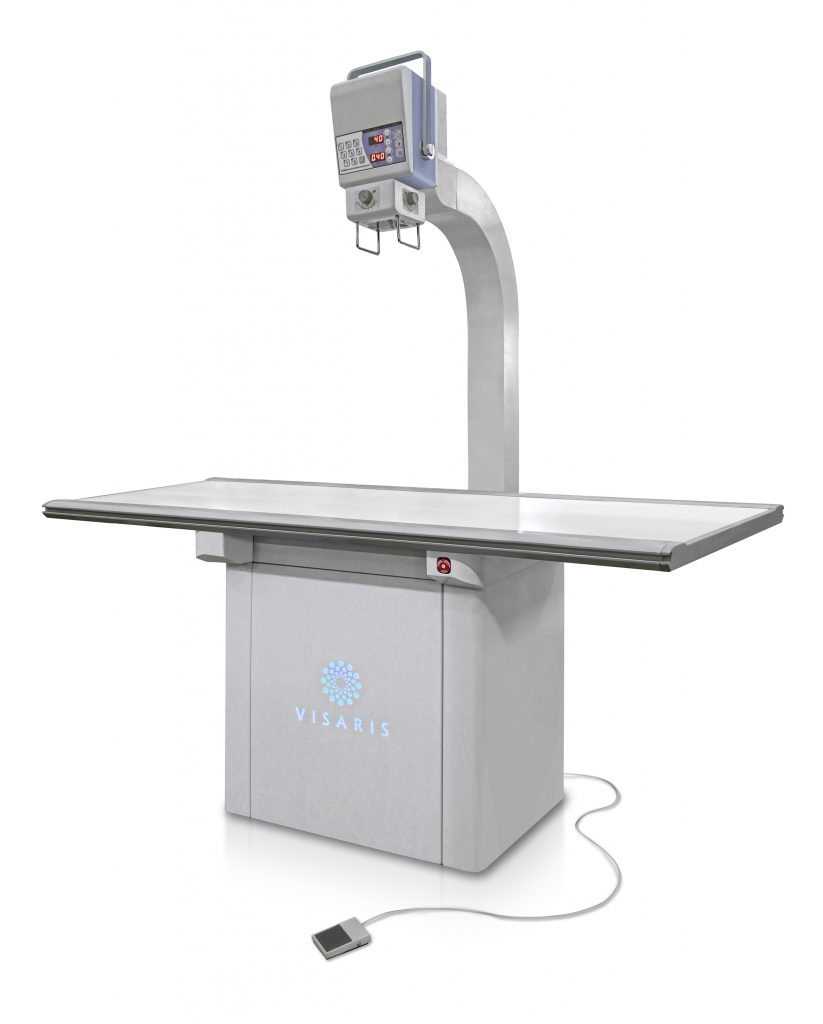 Vet Vision
HIGH PERFORMANCE
DR vet system
HIGH PERFORMANCE Vet STAND
Radiolucent floating table top: 1500x700mm
Floating Longitudinal range +/-200mm, transversal range +/- 100mm
Fixed SID 100cm
Integrated generator/detector/electronics/PC (configurable)
Easy installation, arrives pre aligned
X-RAY SOURCE
50kW HIGH PERFORMANCE X-RAY SOURCE
50kW generator, 240kHz, three phase, up to 125/150kV
Up to 600mA for very short time exposures, up to 600mAs
HV cables, generator table mounting
140kHu radiography tube, 125 kV, 21/42kW, focus 1.0/2.0 mm
Manual LEDVet Vision
Vet Vision
STANDARD
DR vet system
Vet STAND
Radiolucent table top: 1500x700mm
Fixed SID 100cm
Integrated detector/electronics/PC (configurable)
Easy installation, arrives pre aligned
X-RAY SOURCE
2.4kW, single phase monoblock, up to 100kV
0.4-100mAs, up to 35mA
Integrated radiography tube, 20kHU, focus 1.2 mm
Manual collimator
Exposure controls on the unit
and from imaging console
Vet Vision
 STANDARD / HIGH PERFORMANCE
Acquisition and imaging
HIGH PERFORMANCE CsI DETECTOR
AVANSE Vet IMAGING CONSOLE
Integrated latest generation multicore PC
24" high performance colour monitor
DICOM Modality Worklist, Animal entry, interactive
exam worklist, integrated image acquisition, advanced
post-processing and manipulation
Anatomy dependent image processing – APR
Image annotation and measurements
SYSTEM CONFIGURATION AND SUPPORT SOFTWARE
Avanse service and set-up environment
APR, imaging, user and DICOM
connection administration
Detector calibration module, Q/A
module, X-ray journal
Remote system support (Teamviewer)