24 May

VISIT OF FUTURE RADIOLOGY EXPERTS TO VISARIS

PROFESSIONAL INTERNSHIP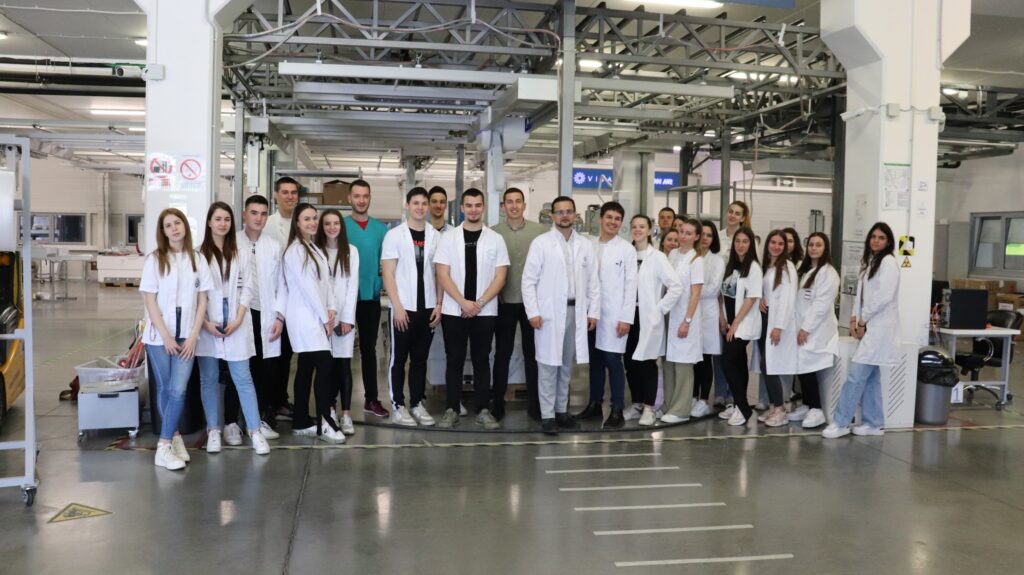 ZEMUN 24.05 2023. The traditional visit of future specialists from the Belgrade Academy of Vocational Studies – Department of the Higher Health School – took place during their professional visit to our company. Professor Dr. Sci. Miroslav Mišić, along with experts from Visaris, dedicated quality time to the future radiological technicians and radiologists. They familiarized themselves with all the details of the design, production, and advanced technology processes carried out in Zemun. Throughout their visit, they had the opportunity to explore all company departments. At the R&D center, they were introduced to the latest software for image acquisition, as well as the company's new dynamic technology in development. Additionally, the students had the chance to witness the preparation of recorded exhibits featuring dynamic x-ray for the latest exhibition at the Museum of Science and Technology, "Naked Technology".