03 Dec

VISARIS HIGHLIGHTS AT RSNA 2021

THE VISION AIR SYSTEM AT RSNA 2021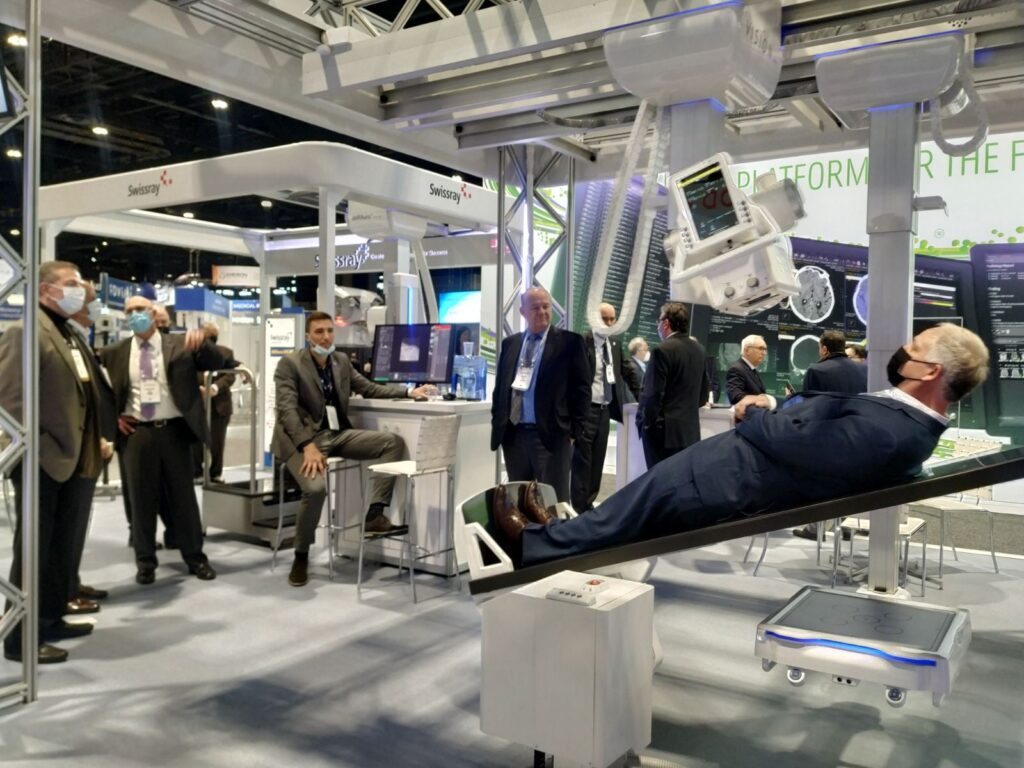 CHICAGO, 2nd. December 2021. Radiological Society of North America (RSNA 2021) successfully finished its five day event at the McCormick Place Convention Center, with global companies, including Visaris from Serbia, demonstrating the latest technology and new products.
Visaris presented its product portfolio and advanced Vision AIR system, our highly capable diagnostic device offering both static and dynamic imaging in a single high-performance device. The Vision Air features fully automated ceiling suspended tube and detector stands, offering a vast range of imaging positions and the innovative tilting table offering both radiographic and fluoroscopic imaging capability.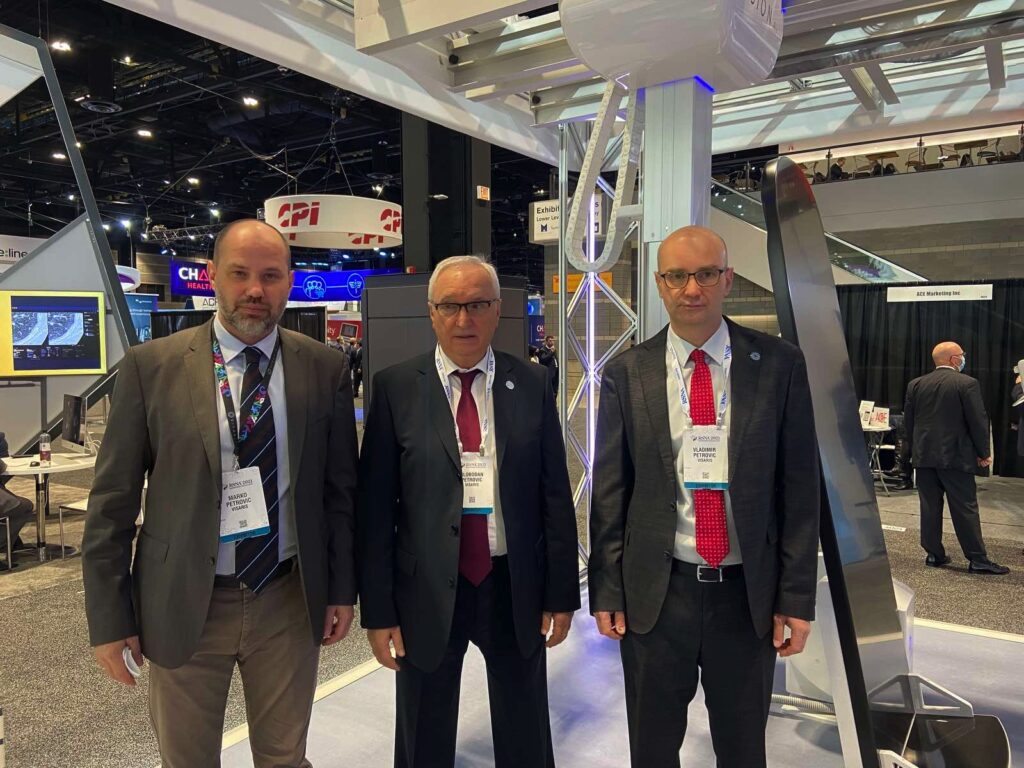 Vision AIR benefits and features:
Profitable 2-in-1 solution – advanced radiography and fluoroscopy
High-clarity real-time dynamic images
A multitude of diagnostic procedures
Intelligent robotic positioning for superior workflow
Enhanced patient and staff user experience
Low dose exposures to keep patients and technicians safe